News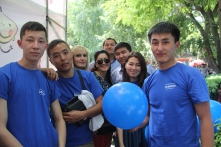 19.05.2016
COMPANY "ARTEZIAN" - PARTNER OF THE SECOND WORLD NOMAD GAMES
"Artezian" company is a partner of the Second World Nomad Games, which will be held in Kyrgyzstan this September. Nutritious grains and fermented milk, refreshing carbonated drinks, artesian water will always give you strength and quench your thirst.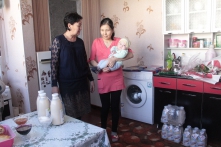 19.05.2016
Этот год был богат на события!
"Artezian" company, consisting of a manager and a technologist, decided to visit the twins' families, presented "Baked Milk" to 4 twin mothers, and technologist Maya Moldobaeva gave valuable advice on the correct use of the product during feeding.