News - страница 7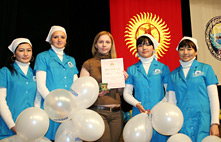 30.04.2009
International exhibition fair Kyrgyzstan-2009
XI International exhibition fair "Kyrgyzstan-2009" took place on April 24-28, where local and international companies participated. Artezian Company also participated in the fair and presented its products – natural table water Artezian, fermented milk drink Tan, AkDan and Arshan.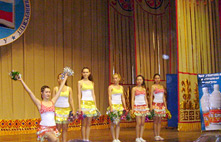 14.05.2008
Artezian is sponsor of shaping and aerobics championship
Shaping and aerobics championship took place in the big assembly hall of the Kyrgyz-Russian Slavic University on May 13. 17 university aerobics teams performed within the frame of championship, individual programs and oriental dances were presented as well.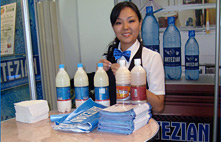 02.04.2008
WorldFoodUzbekistan 2008
International exhibition "WorldFoodUzbekistan 2008" took place in Tashkent, Uzbekistan on March 25 to 27, where many Uzbek and international companies presented their products. Our Artezian Company is among these companies.